For all who wish to learn
In its 30th year of service, Emily Griffith High School remains a pillar of empowerment in the Denver community. Through unwavering efforts to evolve and expand opportunity for young adults, EGHS has completed its transition to the nationally recognized competency-based curriculum. This curriculum style ensures that students, at any level of education, achieve mastery on Common Core State Standards and are able to successfully engage in postsecondary learning and career ventures. Because EGHS shares space with the Emily Griffith Technical College in the new Downtown Denver campus, it is has never been easier for students to access postsecondary success. With new programming, a new location, and a fresh new look, EGHS looks forward to continuing its work in cultivating cutting-edge opportunities for Colorado's youth.
If you are 17-20 years old and interested in attending Emily Griffith High School, please visit the Future Students page to learn about the enrollment process.
If you are 21 or older and looking to enroll in technical courses on the Emily Griffith Campus or complete a GED certificate, please visit the Emily Griffith Technical College website
Announcements
Bonfils will be hosting a Blood Drive at 19th and Lincoln on Tuesday, May 31st from 9am-11:40am & 1-3pm. See Julie in 317 if you are interested in donating :)
Fitness club meets every Monday and Wednesday at Manual's track at 3:45pm. Hope to see you there!
Need a job? See Julie in 317 for a list of positions available.
Summer school applications are due on May 20th!! Summer school starts on June 6th and runs through July 15th.
Latest News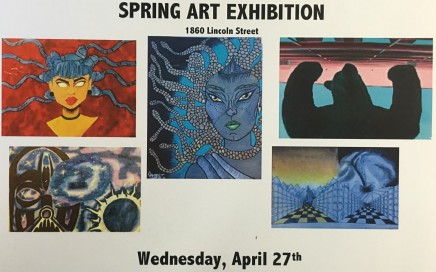 EGHS will be hosting an art Exhibition on Wednesday, April 27th from 3:30pm to 5:30pm. The exhibition will feature works from top artists in the district. Please help us celebrate and reflect on the wonderful talents of our students! We hope to see you there! If you have any questions about the Exhibition, please contact […]