Concurrent Enrollment
Through DPS' Concurrent Enrollment program, EGHS encourages students to become college students WHILE finishing their high school graduation requirements! This program allows students to enroll in classes/programs of their choice, through partnering schools such as Community College of Denver and Emily Griffith Technical College, in order to:
Gain exposure to higher education (rigor, schedule, homework, expectations, etc.)
To work on a certificate or trade that will provide students better employment opportunities
Complete high school graduation requirements while incurring college credit
To become college 'ready' through Developmental Education courses
To take college courses for minimal cost to the student **
**DPS will pay for these courses as long as the student completes the course(s) and earns a C or higher grade. Please note that students may be required to repay the cost of tuition to their school if they do not pass or withdraw from the class in a timely manner. **Students are responsible for the cost of books, fees, and transportation to these programs (inquire about assistance for these costs with your counselor)
For more information click here

Tutor Program
Through the DPS cares program, DPS employees volunteer to work with students one hour a week. Because EGHS is located in the same building as the DPS central offices, professionals in many fields are available to tutor students. If you are a student and would like to work with a tutor, please see Pablo Joucovsky (Dean of Culture) in room 315
Clubs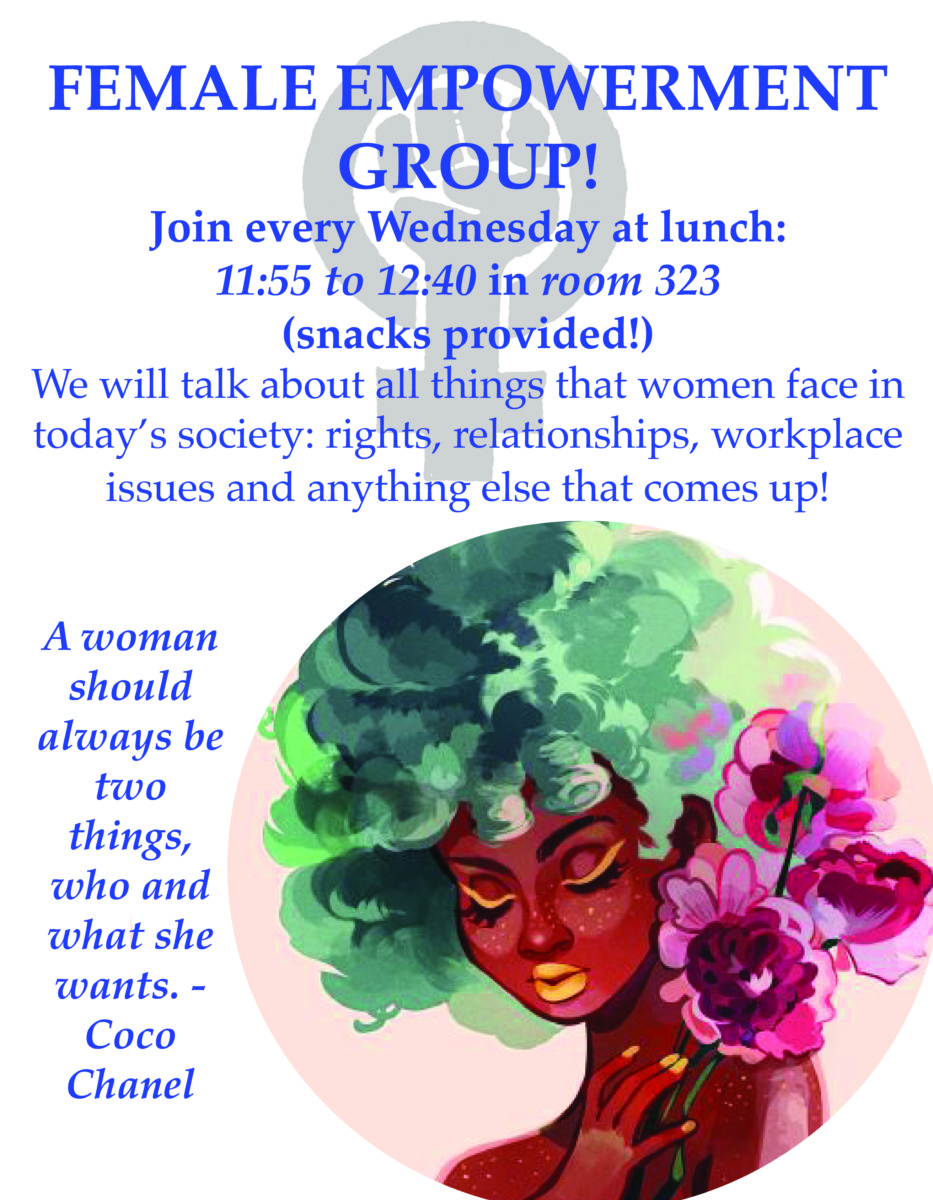 The Female Empowerment Group gathers every Wednesday at lunch to discuss topics that are important to women, healthy relationships, being a woman in the workforce, being a woman of color in the workforce, personal identity and personal empowerment!
Men at Work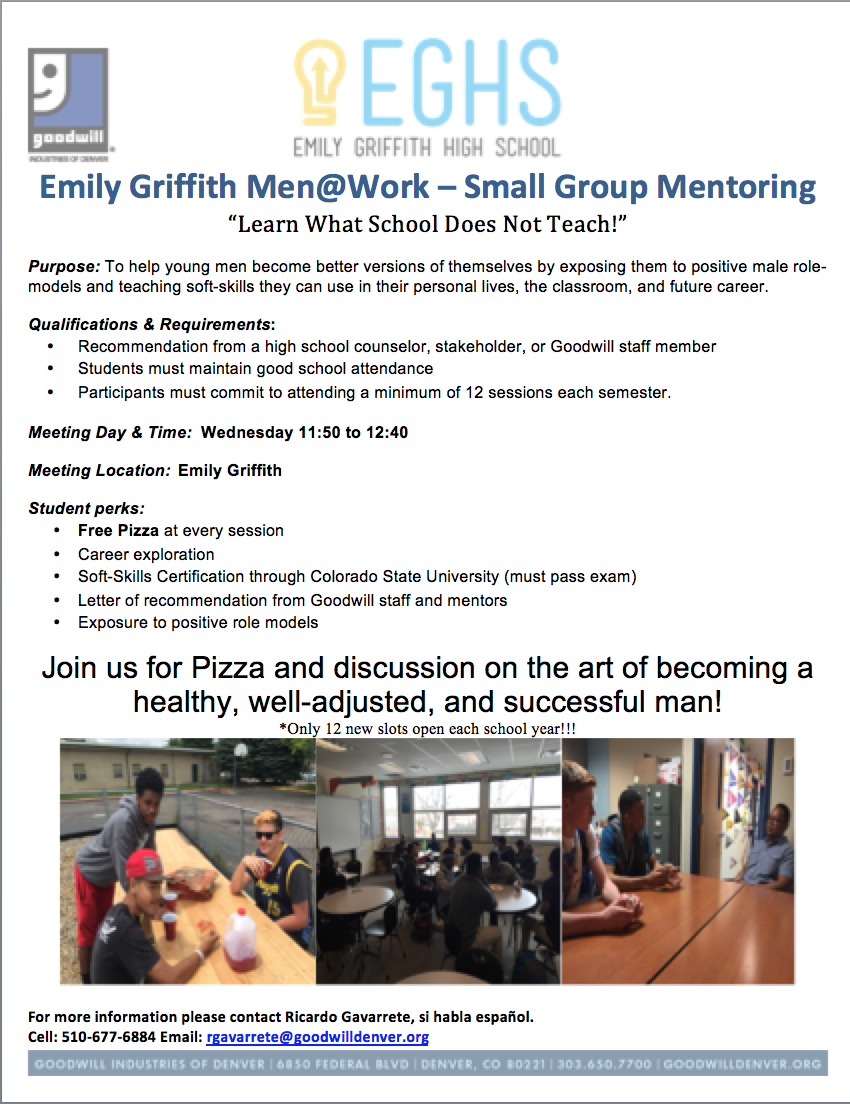 Men at Work is hosted by Goodwill Industries of Denver, is providing help for young men to become better versions of themselves by exposing them to positive male role-models and teaching soft-skills they can use in their personal lives, the classroom, and future career.
Coffee and Conversation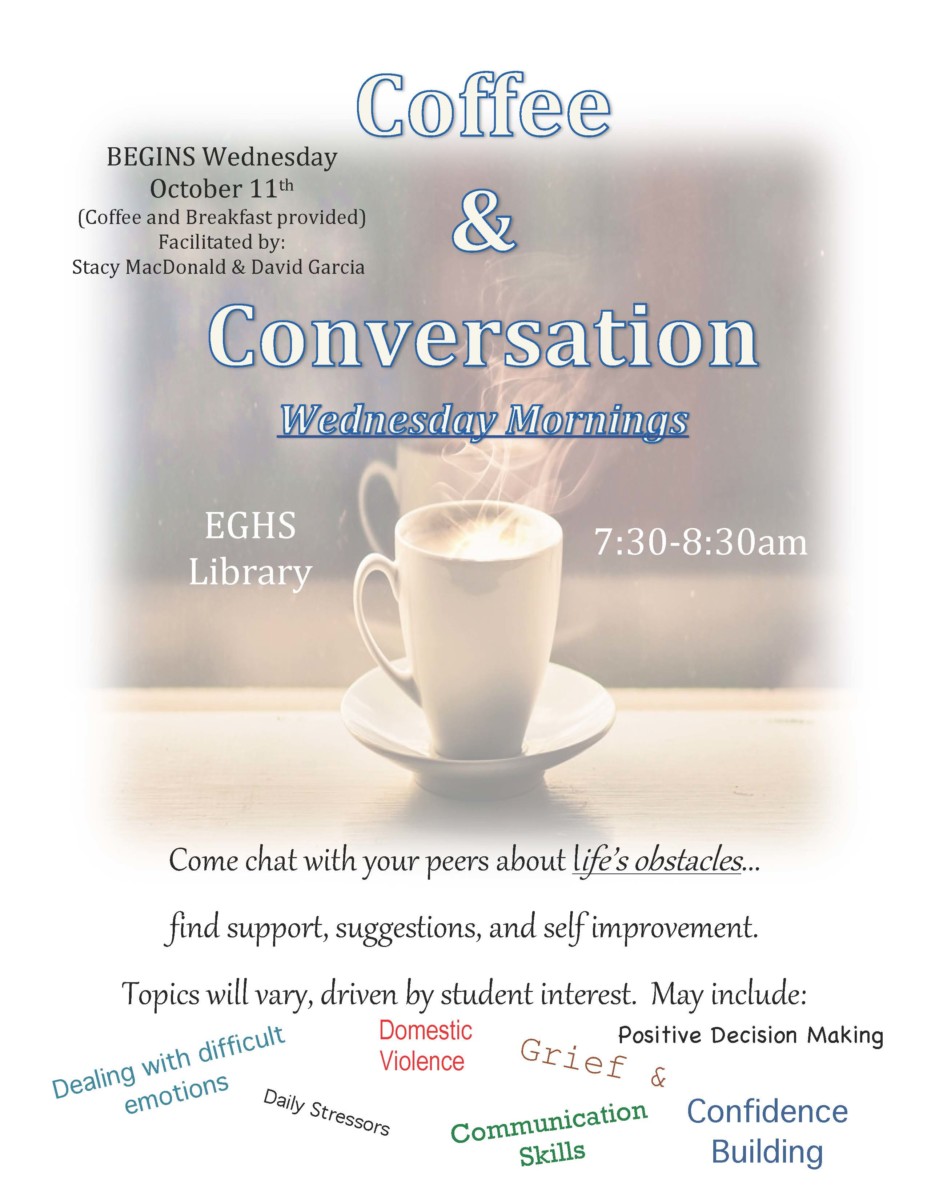 Come chat with your peers about life's obstacles, find support, suggestions, and self improvement. Topics will vary and be driven by student interest.
Student Council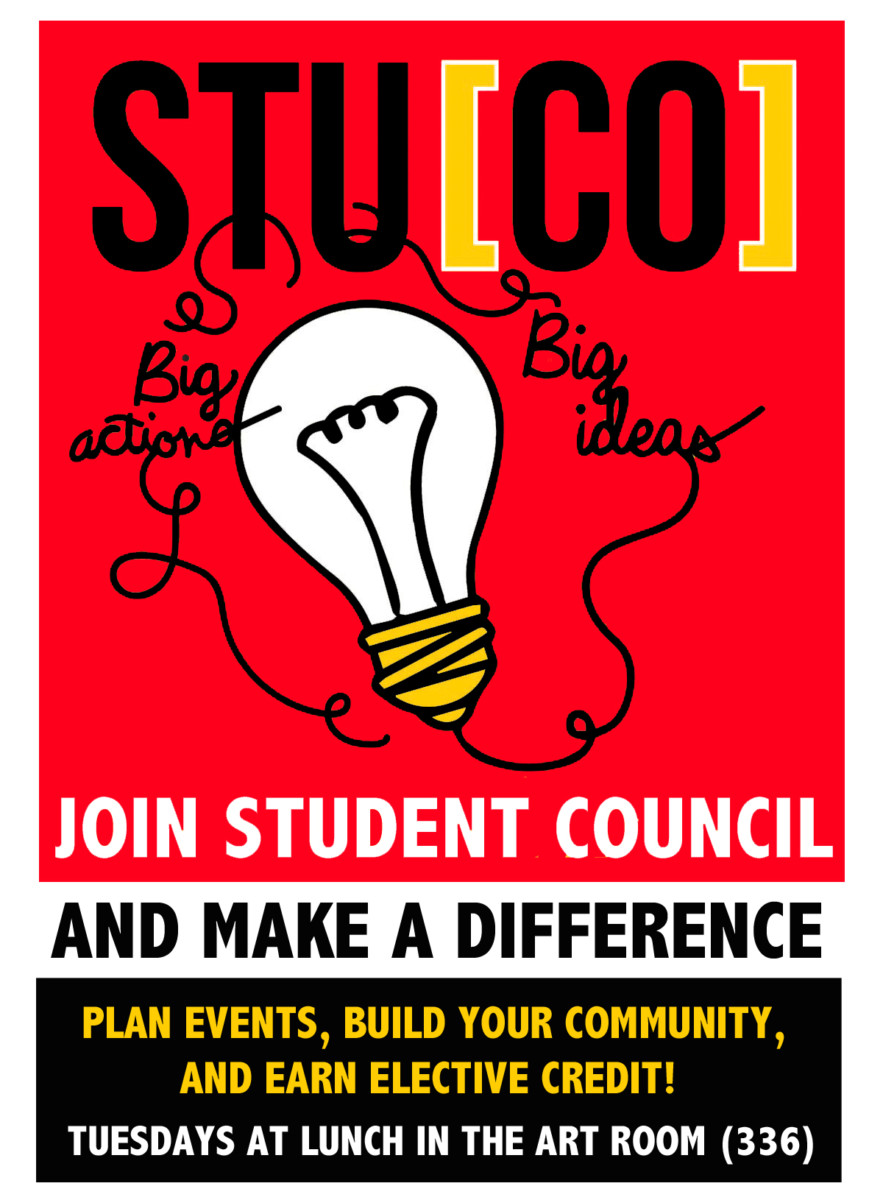 The Student Council assists students and staff in running programs, doing fundraisers, hosting events, providing tours around campus for interested parties and makes the school the best place it can be for it's youth!