DPS will offer free meals to students at multiple locations throughout the city, using a grab-and-go-style system:
Breakfast & Lunch
Grab-and-Go Meal Pickup
Monday–Friday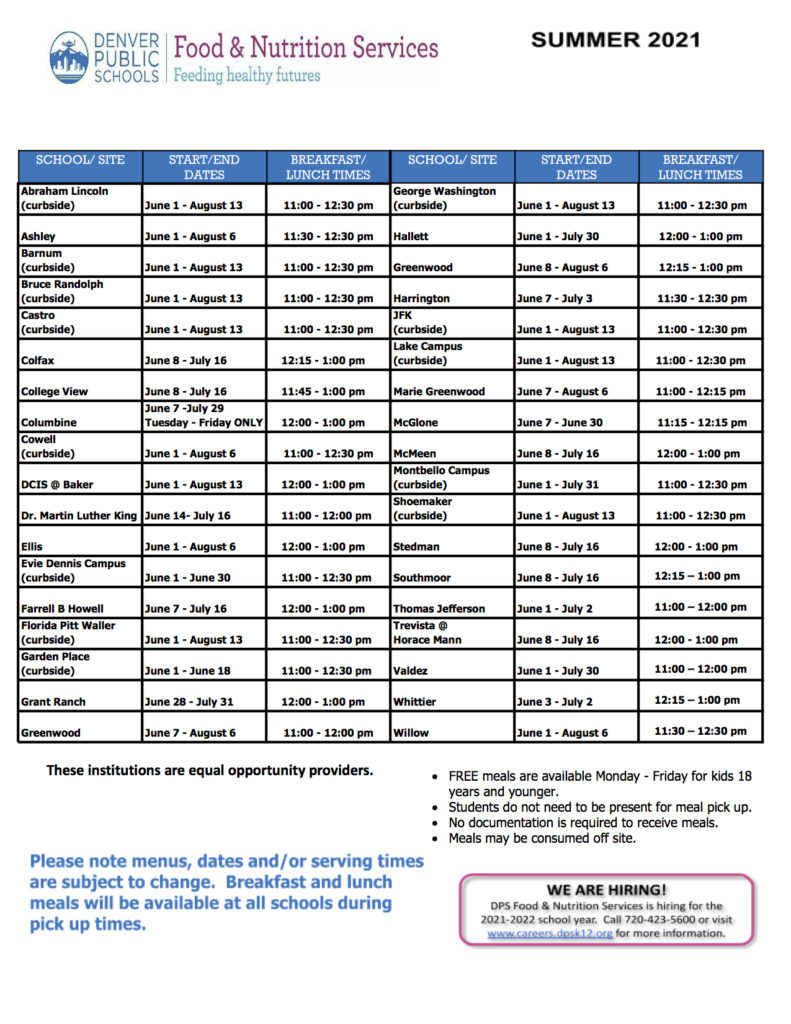 Food for Thought Denver is providing Powersacks at all 12 DPS Grab-and-Go sites, every Friday until circumstances change. Each Powersack will contain enough non-perishable food for a family of four for two days. These sacks are available for anyone in need, not just for our DPS students.